Announcements
Outdoor family movie night at Carefree!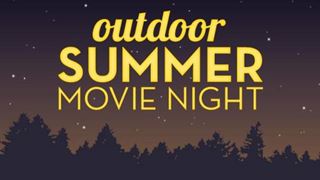 We'll be under the stars on Saturday, September 29, watching a movie and snacking from a free concession stand.  We'll set up on the lawn on the south side of the tennis courts.  Bring your camp chairs, blankets, pillows, etc.  If the weather doesn't cooperate, we'll be in the clubhouse.  The concession stand will open at 7:30 p.m. and will be stocked with popcorn, drinks, snacks and candy.  The movie will begin just after 8 p.m.  To make sure that the concession is stocked properly, please let us know if you are coming by signing up by September 28.   Please also vote on the movie you'd like to see by adding the movie title in the RSVP comments field. Movie choices: Toy Story, The Princess Bride, and The Lego Movie.
Date: 09/29/2018 (Sat.)
Time: 7:30am - 10:30am EDT
Location: Carefree lawn on the south side of the tennis courts.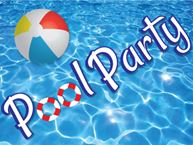 The second of two annual summer parties will be Saturday, August 11th from 6-10 p.m. (weather permitting - rain date is Friday, August 17th). We'll gave some great music playing on the pool deck along with food and drink for members and their guests (free!).  The club will be providing soft drinks and some food. To ensure there is enough food for everyone, please bring a side item to share according to the first letter of your last name:

A-H - side dish
I-P - appetizer or main dish
Q-Z - dessert
The pool will be closing for set-up from 5-6 p.m.  We'll need three volunteers to help set up and decorate (shift is 5:00-6:00 p.m.), two volunteers to help with the food/drink (shift is 6:30-7:30 p.m.) and four volunteers to help with cleanup and packing away the decorations (shift is 10:00-10:30 p.m.).   Please respond via SignupGenius help out.

NO GLASS CONTAINERS PLEASE! 
We hope to see you there!
Thank you.
Linda Stemnock
Carefree Club
Pool Hours for August 4 - August 17, 2018
August 4 - 13, 15 and 17:  11 a.m. to 8 p.m.
August 14 and 16: 4 p.m. to 8 p.m.

Future schedules will be posted as they become available.
NEXT CAREFREE CLUB MEETING
The next Carefree Club meeting is on Monday, October 8th, 2018 from 7:00 pm - 8:30 pm
POOL STATUS
The pool is closed for 2018. The 2019 season will begin on May 25.
BABY POOL STATUS
The pool is closed for 2018. The 1029 season will begin on May 25.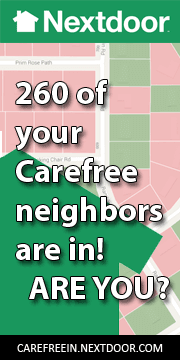 The Carefree neighborhood has launched a Nextdoor community site. Nextdoor is a private social network for you, your neighbors and your community. It's the easiest way for you and your neighbors to talk online and make all of your lives better in the real world. And it's free.
Thousands of neighborhoods are already using Nextdoor to build happier, safer places to call home.
People are using Nextdoor to:
Quickly get the word out about a break-in

Organize a Neighborhood Watch Group

Track down a trustworthy babysitter

Find out who does the best paint job in town

Ask for help keeping an eye out for a lost dog

Find a new home for an outgrown bike

Finally call that nice man down the street by his first name
Nextdoor's mission is to use the power of technology to build stronger and safer neighborhoods. 
To sign up click here