Announcements
Carefree Club Board of Director Elections
Carefree Club Board of Director Elections
Carefree Club, Inc. is managed by a 15 member board of directors. The board is responsible for the care and maintenance of the common property that contains the clubhouse, pool, courts and playground. The board typically meets monthly from January-November and meetings last 60-90 minutes.  Directors are elected to serve two-year terms, and the next election will be in September for eight directors.  Members who are deeded lot owners and up-to-date on annual dues are eligible to run for the board. If you are interested in running for the next election, please read, fill out, and email the following nomination form to Sandra Carrasquillo, corporate secretary, at secretary@carefreeclub.org  Deadline to submit nomination is July 30. Ballots will be mailed out August 17 and ballots counted during the September 14 monthly board meeting.
Carefree Board Nomination Form
Best,
Carefree Club Board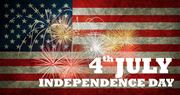 Come join the following fun activities at the Carefree Clubhouse and pool on July 4!

4th of July Bike Parade
Meet in the clubhouse parking lot at 10:00 a.m.

Parade will start from the clubhouse parking lot onto Leisure Lane and back down through the tennis court area
Decorate your bikes, scooters, strollers, wagons, etc. in your best 4th of July gear! 
There will be a best decorated contest and some prizes at the end
We would love to have neighbors lining the route on the street cheering our participants on!
‍4th of July Big Splash (Pool Games)
Join us in the 1st pool session for a few games in the pool around noon. If there is interest a second round will take place around 2 PM during the 2nd pool session.

We will have a Big Splash contest on the diving board and more

Carefree Club pools will open on Sat. June 20!  Due to COVID-19, the capacity of the pools has been decreased to allow for social distancing.  Three 2.5hr pool sessions will be available each day.  Session sign up is required.  Members can sign up for one swim session per day.  A confirmation email will be sent.  Please print out that email or show the email on your smart phone when checking in to the pool.  Total slots available can be seen for all open sessions on the signup form.  We will be releasing one week of pool sessions for signup at a time, for example, June 20 - June 26.  The next set of sessions will be released each Thursday morning for the rest of the summer.  A session can be canceled, so if you will not be coming to the pool for your session, please cancel your reservation so that someone else can use it. No guests are permitted at this time.

Best,
Carefree Club Board
Annual Club Membership Dues
NEXT CAREFREE CLUB MEETING
The next Carefree Club meeting is on Monday, July 13th, 2020 from 7:00 pm - 8:30 pm
POOL STATUS
Pool is closed.
Pool open daily from 11:00 am - 8:00 pm.
BABY POOL STATUS
Pool is closed.
Baby Pool open daily from 11:00 am - 8:00 pm.