Announcements
Accepting applications for Lifeguards
Carefree Knitting & Crochet Club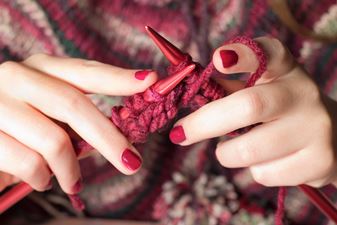 Calling all yarn lovers! Please join us at the clubhouse for this casual knitting and crocheting.
Tuesday, March 2nd

Wednesday, March 10th
Thursday, March 18th
6 - 8 pm
Carefree Clubhouse (1202 Leisure Lane)
Bring your own needles, crochet hooks, patterns, and yarn. Meet with other people and share tips and tricks as you work on your needlework project. All types of needlework and fabric arts are welcome. We would love to see you there. Please bring a mask and plan to social distance as much as possible. The outside patio area will be available as long as the weather cooperates.
Carefree Club Activity Committee
End of season for Carefree pool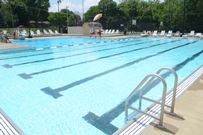 End of season for Carefree pool
The Carefree pool will close for the season on Monday, September 7.  We'll have regular hours for the Saturday and Sunday of Labor Day weekend, and the pools will be open 11 a.m. - 7:00 p.m. on Labor Day.  Just a few reminders:  the no guest policy is in effect through the end of the season and please bring your lot pass and ID.  Labor Day weekend tends to be busy, so reserving your pool session through https://www.carefreeclub.org/ is recommended.  Please remember to social distance.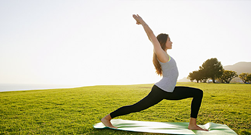 Yoga in Carefree

Saturday  9 - 10 am
Yoga & Essentrics (Essentrics is a low-impact, equipment-free class that combines stretching and toning)

$5 per person
A mat with a towel or blanket underneath is recommended due to the grass being wet
The class will be a combination of standing (40 minutes) and floor work (20 minutes). Participants will be barefoot.
Please social distance during class
Class is open to all skill levels

Teacher is Carefree resident Karen Feitl. She can be reached at 317-341-1245 or essentricswithkaren8@gmail.com if you have questions before the class.
We plan to have yoga on August 15, August 22, August 29, September 12, and September 26.  We hope to add more classes if there is interest (and the weather cooperates).
Annual Club Membership Dues
NEXT CAREFREE CLUB MEETING
Due to the Covid-19 pandemic, the Monday, 2/8 board meeting will be via conference call instead of in the clubhouse. Members interested in listening to the meeting should send their request to board@carefreeclub.org by 5 p.m. on Monday, 2/8. Please include your name, address and lot number. We appreciate your understanding and will post the minutes as soon as possible.
POOL STATUS
Pool is closed for the season.  See you in May 2021.
BABY POOL STATUS
Pool is closed for the season.  See you in May 2021.