Announcements
Carefree Cares Blood Drive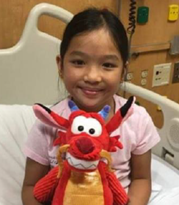 The activities committee is hosting a blood drive at the Clubhouse on October 9 from 2-7pm in honor of our neighbor, Elin! We hope you will consider joining us in donating.

Elin loves cheerleading, hanging out with her friends and doing crafts. Elin has beta thalassemia major which requires a blood transfusion EVERY 4 WEEKS! This condition is lifelong. Meet Elin and read complete details about this awesome event!

"Blood donors are heroes in our eyes!" -Monica (Elin's mom)
Please call 1-800-RED CROSS (1-800-733-2767) or visit RedCrossBlood.org to schedule an appointment.

Best,

Carefree Club Board
Patrick Joseph Wagoner Memorial Concert
Let's have some fun while helping out a worthy cause!
Patrick Joseph Wagoner Memorial Concert  
Friday, September 18, 2020
5 - 8 pm
Grounds of the Carefree Clubhouse
Adult members of the Carefree Club and their guests are invited to attend.  In addition to live music, there will be food available for purchase from Johnson's BBQ Shack and Scoops & Treasures Ice Cream.  Please bring a blanket or lawn chair, beverages, and perhaps your dancing shoes.
The 78s use acoustic instruments and loop technology to present a wide variety of covers and original music.  The duo performs on acoustic guitar, bass, melodica, ukulele, kazoos, and even a Fisher Price xylophone.
This event is a gift to the neighborhood from members Phil & Terri Wagoner.  Their son, Patrick, died of an overdose on June 27, 2020.  They hope some good might come of this tragedy by raising awareness and funds for a worthy cause that helps people struggling with substance abuse, addiction, and mental health issues.  The Mikel Fruits Reach Out for Help Foundation is local and all work is done by volunteers (meaning your donation is not paying anyone's salary but truly helping those in need).  Click Here for additional information about the foundation and this event. You can also learn more about the foundation by visiting: http://mikelfruitsrofhf.org/#about
Donations are welcome and encouraged.  Please make checks out to the Mikel Fruits ROFH Foundation and send them to 933 Ramblin Road.  Cash and checks will also be collected during the event.  Feel free to contact Terri Wagoner at ptwag@yahoo.com with additional questions.  
No Carefree Club funds are being used for this event.
Carefree Crochet & Knit Club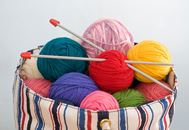 Calling all yarn lovers! Please join us at the clubhouse for this casual knitting and crocheting session.
Thursday, September 17
6 - 8 pm
Carefree Clubhouse (1202 Leisure Lane)
Bring your own needles, crochet hooks, patterns, and yarn. Meet with other people and share tips and tricks as you work on your needlework project. All types of needlework and fabric arts are welcome. We plan to meet the 3rd Thursday of the month, and would love to see you there. Please bring a mask and plan to social distance as much as possible. The outside patio area will be available as long as the weather cooperates.
Carefree Club Activity Committee
NEW CAREFREE MEMBER - MEET & GREET

7 pm Tuesday, September 15th
Carefree Clubhouse - 1202 Leisure Lane
Are you new to Carefree North or South this year? If so join us at the clubhouse to meet some neighbors, see the facilities, and learn more about the activities and benefits of Carefree Club membership, and "carefree" living. Hope to see you there!
Contact Terri Wagoner, 317-985-6234 or ptwag@yahoo.com, with any questions.
Carefree Club Welcome Committee
Annual Club Membership Dues
NEXT CAREFREE CLUB MEETING
Due to the Covid-19 pandemic, the Monday, 11/9 board meeting will be via conference call instead of in the clubhouse. Members interested in listening to the meeting should send their request to board@carefreeclub.org by 5 p.m. on Monday, 11/9. Please include your name, address and lot number. We appreciate your understanding and will post the minutes as soon as possible.
POOL STATUS
Pool is closed for the season.  See you in May 2021.
BABY POOL STATUS
Pool is closed for the season.  See you in May 2021.