Announcements
Vote for your favorite Carefree Club activities!
Hello Carefree Club members

The Activities Committee would like your input regarding some new activities for the club.  Please consider completing the survey.  The survey will be available for two weeks and will take less than a few minutes to complete.  The committee will review the results and begin to implement some of the new activities over the next two years as interest and funding allows. 
Vote for your favorite Carefree Club activities

Your input is important.  Thank you in advance.

Carefree Club Activities Committee
2019 1st Quarter Newsletter
Now accepting applications for lifeguards - 2019
2019 Carefree lifeguard application is now open!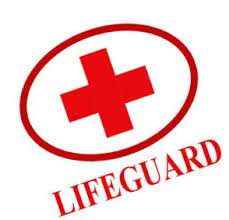 NEXT CAREFREE CLUB MEETING
The next Carefree Club meeting is on Monday, April 8th, 2019 from 7:00 pm - 8:30 pm
POOL STATUS
The pool is closed for 2018. Pool will re-open May 25, 2019.
BABY POOL STATUS
The pool is closed for 2018. The 2019 season will begin on May 25.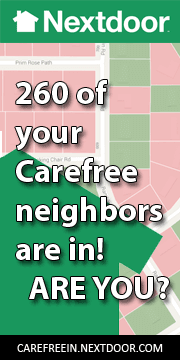 The Carefree neighborhood has launched a Nextdoor community site. Nextdoor is a private social network for you, your neighbors and your community. It's the easiest way for you and your neighbors to talk online and make all of your lives better in the real world. And it's free.
Thousands of neighborhoods are already using Nextdoor to build happier, safer places to call home.
People are using Nextdoor to:
Quickly get the word out about a break-in

Organize a Neighborhood Watch Group

Track down a trustworthy babysitter

Find out who does the best paint job in town

Ask for help keeping an eye out for a lost dog

Find a new home for an outgrown bike

Finally call that nice man down the street by his first name
Nextdoor's mission is to use the power of technology to build stronger and safer neighborhoods. 
To sign up click here